AZ PCA Track Day @ Inde Motorsports Ranch
PCA - Arizona
Saturday, Nov 7 — Sunday, Nov 8, 2020
Inde Motorsports Ranch
,
Willcox

,

AZ
Registration closed October 31, 2020 11:59 PM at 2020-10-31T23:59:00-0700 Registration ends October 31, 2020 11:59 PM at 2020-10-31T23:59:00-0700 Registration opens August 1, 2020 12:00 AM at 2020-08-01T00:00:00-0700 Registration runs from August 1, 2020 12:00 AM to October 31, 2020 11:59 PM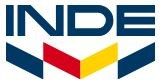 Update 9/21/20: 
We are excited to announce that we will have an instruction program available for first time and Novice drivers for this track day!  Participation will be limited, so if you are interested, please sign up early! 
A speed and experience level for everyone: There will be several different "run groups" which will be separated by experience/skill level: Novice, Intermediate, Experienced and Advanced.  There is a run group for everyone- so don't hesitate to sign up if you have little to no experience on track. 
To ensure everyone registered has a good time at the track, the amount of cars in each run group is limited.  Sign up early to avoid being waitlisted!
Autocross and HPDE on Saturday:  We'll be running an autocross road course on the 1.1 mile North Course Saturday, while simultaneously running an HPDE on the 1.5 mile South Course.   Yeah, you can do both on the same day and we hope you do!  Get some timed laps in on Autocross for bragging rights and also get your car wound out on the 2200' straightaway of the South Course all in one day.  That's a ton of track time!   Due to logistical concerns, the AutoX portion of the event has been cancelled and the track configuration listed below for Saturday is substituting. 
HPDE on Saturday: The full course (Configuration 1) will be ran on Saturday as a HPDE only.  You'll get five 20-minute sessions of track time. 
HPDE on Sunday: The full course (Configuration 5) will be ran on Sunday as a HPDE only.  You'll get five 20-minute sessions of track time. 
Track Tours (new):  If you are not quite ready for the full track day experience, there is a special session called "Track Tour", where you can drive your own car on the track at a more comfortable speed, akin to "parade laps".  There will be instructors driving their own cars that will guide you around the track- all you have to do is follow them.  Passengers are allowed only for this specific "Track Tour" session.  This is a 15 minute session only on
Instructors are free!  If this will be your first time attending a track day with AZ PCA or if you have not yet been approved to drive solo, you will be provided an instructor to ride along with you* as well as classroom instruction to make the most of your day.  Even if it is not your first time or if you have never driven at Inde Motorsports Ranch before, AZ PCA can accommodate (and encourages) an instructor ride-along* to hone your driving skills.   UPDATE:  Only Lead / Follow instruction will be permitted. 
Wanna just hang out and lend a hand? We are always looking for folks to help us run these events.  If you'd like to volunteer to help us, we'd love that!  There is a registration option for volunteering and you can pick from several different roles of participation.  
Registration fees:
 $400 Full track weekend for Solo groups Saturday and Sunday (includes autocross option at no extra cost)

$425 for Novice group includes everything mentioned above including a lead/follow instructor

 $315 One day (either Saturday or Sunday)
 $60 Autocross only 
 $25 Track Tour only
Lunch will be available for purchase at the Inde kitchen for $15 per day.
Not a PCA member yet?  Don't own a Porsche? That's okay- non PCA members are still welcome to participate or volunteer! 
If you are a Porsche owner but do not yet have a PCA membership, you can sign up today at https://www.pca.org/membership  Annual membership is $46 and comes with other benefits, however, PCA membership is NOT a requirement to attend this event. 
 
Location: 
Inde Motorsports Ranch is located at 9301 West Airport Rd, Willcox, AZ 85643.  link: Google Maps Link to INDE
Holiday Inn Express is the host hotel.  We have rooms blocked off for Friday, November 6 and Saturday, November 7.  The rate is $69.00 plus tax.  When you call to set your reservation, let them know you are with the Porsche Club or PCA to get the discounted rate. 

Their address is: 1251 Virginia Ave Willcox, AZ 85643.  Phone number: (520) 384-3333
link: 
Google Maps Link to Holiday Inn Express
*Subject to change per PCA guidelines due to Covid-19 concerns. 
Track Layout: